10 Best Bedtime story books for Babies
Reading bedtime story books for babies is a great way to build a parent-child bond. Children may feel that their evenings are incomplete without special time spent with you. 
 Don't miss the colourful visuals, beautiful story, and the fun of using your imagination while listening to you. Hearing stories from your parents just before going to bed can also have a huge positive impact on sleep!  
Reading not only helps put your child to sleep but also stimulates creativity from an early age. Improve speech, sharpen each child's memory and develop verbal communication skills.  
It also helps children to love books from the bottom of their hearts and learn to read books themselves.
Benefits of Bedtime story books for babies
Share the benefits of bedtime story books for babies below.  
A moment of fulfilling time and bonding with your child
.
Spend time with your children in the evenings as often as possible and read their favourite stories. Your children need that connection with you before they go to bed!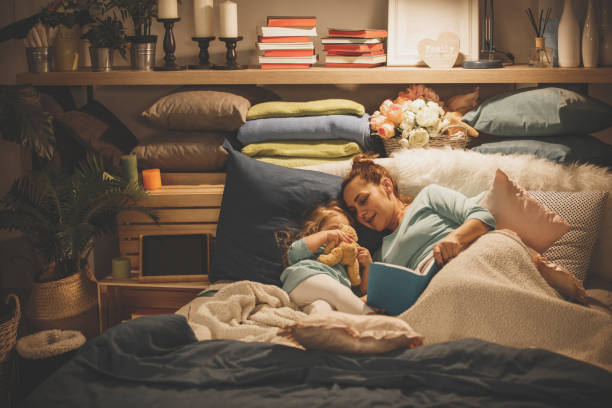 Encourage children to love reading.
By developing the habit of reading every night before bed, you can develop a lifelong reading habit in your child. Once they can read, they start doing it themselves. 
Enhances creativity and imagination.
At the end of each story, ask the children what they saw in the picture or what they learned from the story. Asking engaging questions improves listening and comprehension skills, making storytelling time even more engaging.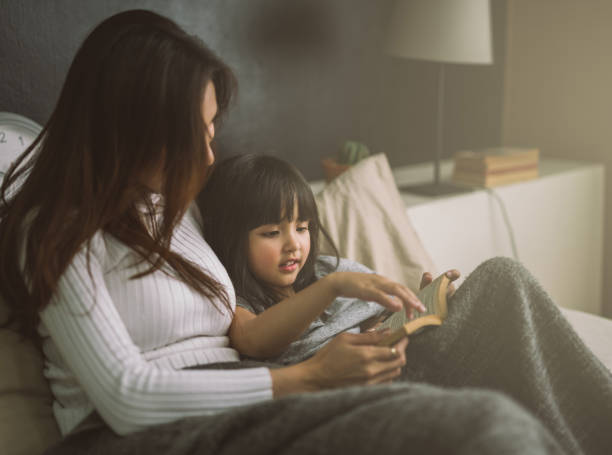 Expand vocabulary and improve spelling
.
No matter how old your child is, they will eventually pick up the words themselves when they hear you read familiar and unfamiliar words. This will help your children become familiar with and remember the words you read aloud or point out. You can also teach them definitions of unfamiliar words.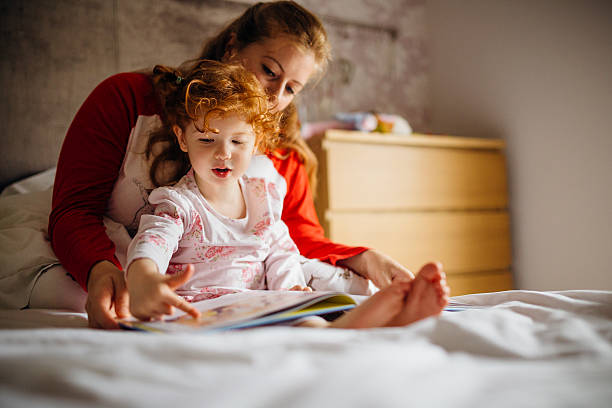 Stronger reading comprehension
.
Tip for all parents who read stories before bed: Read aloud with correct pronunciation and dictation. Pause on punctuation marks and raise or lower your voice to match the story. How to listen to what you hear and how to read it correctly will help show you strategies for reading as you grow.  
Someday you will be a writer. Equipped with honed reading skills, taught by parents and teachers from an early age, readers become great writers of their own stories, even in school or at work!  
 We know there are many options for bedtime story books for babies, so here are the 10 best bedtime story books for babies to help you bond at night and easily strengthen before bedtime. It took me a while to identify!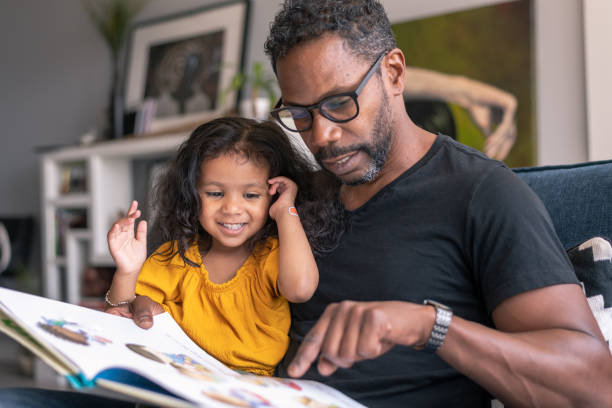 10 Best bedtime story books
for babies
1.What should Danny do?
The book What Danny Should Do is currently one of the best-selling books on Amazon. The idea behind this book is that cool kids will love this fun and interactive book. Includes 9 different stories for your child to learn. This book is written with a unique story style of choice.  
 This book contains the lessons behind every choice and path children make. Good choice or bad choice. They have to face the consequences of their decisions and can learn from them. These include sharing, empathy, the value of hard work, patience, and various other social/emotional skills.   
  A highly recommended product according to customer reviews. A sturdy book with good quality printing and hardcover. This is a book for children, especially elementary school students. This book is a must-have on every bookshelf in your home. We encourage all parents to do this themselves!  
 What we love:  
Educational books 

 

Teach children responsibility 

 

A very cool and intelligently designed book 

 

Solid high-quality book

 
2.If Animals Kissed Good Night:
Another best-selling book on Amazon that's perfect for bedtime kids. If Animals Kissed Good Night is a cute type of book that you can buy as a gift for your child or as a baby shower.  
The book contains beautiful and colourful pictures, the words and each story are not long, it's fun to read, and the whole theme is different animals and goodnight kisses and hugs. 
This book teaches us how baby animals kiss goodnight just like we kiss our loved ones. 
 A great way to introduce your child to different baby animal names such as calves, cubs, puppies, joeys, and more. Your children will also learn about animal body parts and the sounds these animals make here. 
 This is a great addition to your book collection and one of my favourite books to read over and over again for my kids. A great value bedtime book that will keep your child asleep until they dream. 
 What we love: 
Great gift road to introduction animal.

 

A joy to read for all toddlers.

 
3.How to catch a mermaid:
If you have a girl and you're a mermaid-obsessed parent, this lively fictional book is for you.  
The book is beautifully illustrated, very cute, and eye-catching. How to Catch a Mermaid offers a beautiful story with her plans and strategies on how to catch a mermaid from the beginning – with a twist at the end where the mermaid herself is the only option to escape a terrifying shark.  
I love how the images on each page are colourful and vibrant. Cute stories kids will love. The cover of the book is thick and hard, so this book catches on. And yes, this is also one of the best-selling bedtime books on Amazon today!  
What we love:  
Colours are alive 

 

Catchy story 

 

Affordable product 

 

Hardcover

 
4.There's No Place Like Space:
 Everything About Our Solar System Does your child like space? You will love this book! Another creative and fun book has been added to our list – a must-have for your child! Fun and educational. 
There's No Place Like Space: All About Our Solar System introduces the universe in a way that's fun and easy for kids to understand.  
This book serves as a way for children to learn important scientific facts and the solar system. After reading this book, your children will be able to reliably identify the planets and teach them all in the correct order from the sun.  
This book takes you on a wild journey to different planets and learns important facts about each one. A great book for home schooling and a great book for young astronauts! This textbook can also be added to a list and purchased as a gift.  
What we love:  
Solar system textbook

 

Perfect for planet lovers 

 

Hardcover 

 
5.National Geographic Little Kids First Big Book of Space
Another space adventure book has been added to the list! With your children's amazing imagination, they can become astronauts here! National Geographic Little Kids First Big Book of Space is the latest in the National Geographic Little Kids First Big Book series.  
This colourful, educational book teaches young children about the solar system, the planets that revolve around the sun, and additional pages about other space objects such as dwarf planets, asteroids, comets, and nebulae.  
This book provides basic information about the universe with great pictures and graphics on every page that will keep kids engaged. The book says 4 to 8 years, but even we parents can tell.  
And because there are still unknown celestial bodies in our solar system. A practical book that makes a great gift for young children, especially those who love to study the solar system and space.  
What we love:  
Great insight book.

 

Facts are interested in learning more. 

 
6.Giraffes can't Dance Today
 Amazon's best-selling book has been added to the list. This is based on customer reviews of how good and wonderful this product is.  
This uplifting book tells the story of Gerald the Giraffe, who just wants to dance, but ends up with bent knees, skinny legs, and a stiff body. However, with the advice of his friends, he was able to learn to dance in his style.  
This book is great for children to learn that they are unique. No matter how different you are, you can do whatever you want and it works through perseverance, determination, and hard work.  
This book gives us the message that nothing is impossible if you believe in yourself. This is a great book that I highly recommend every family has in their library. And the bedtime story books for babies need to hear!  
What we love:  
Interesting and encouraging news

 
7.I've loved You Since Forever
 I've Loved You Since Forever is a beautiful picture book. Every page of this book is filled with different animal families that tell us stories. That's how all parents love their children. It's so simple, yet so sweet and so deep. A wonderful short story to read and enjoy, with inspiring words and beautiful illustrations that express the love and devotion of parents to their children.  
 "Waiting for the day when our stars crossed, and you and I became us." Eventually, they will meet and become "us" who will end their lives. This book was written by a woman who adopted her daughter, but it's a beautiful book even if you don't know how it was written. A true love story!  
   The perfect book to read as a bedtime story books for babies every night. This is the perfect quality time for parents of children.  
 Worth every penny!  
What we love:  
A sweet book for all parents and children 

 

Love story book 

 

Hardcover solid book 

 

The book has beautiful illustrations

 
8.The Pout-Pout Fish
"A New York Times bestseller turned into a little breakfast book!"  
Pout Fish is one of the bedtime story books for babies will love. Highly recommended to our customers.  
You'll love the way this book rhymes and how sweet and heart warming the pouting fish story is. The book is all about puffy fish, and his friends advise him to stop puffy faces. 
 But he said that he must have a pout because the faces are similar. He turns into a kissing fish until someone kisses his pout. The book contains a variety of sea creatures with different personalities, and the ability to use different voices and speaking speeds while reading makes for a fun evening with children. 
 I don't want to sing after Not only is this fun but there is a moral at the end of the story. Amazon has a super cheap board book and a hardcover type, so it's a super solid book!  
What we love: 
Gift for your child.

 

Durable and affordable products.

 

Add some fun to your child's night out.

 
9.Brown bear, brown bear, what do you see?
Last on our list is another best-selling bedtime story books for babies that has already sold over 10,000 copies on Amazon! Brown bear, brown bear, what do you see? An interactive and rhythmic picture book that expresses colours and shapes for young children.  
In this book, you can introduce animal names and animal sounds. It's a fun adventure in the animal kingdom for toddlers as the story features him with 9 different animals.  
The animals in this story are a brown bear, red bird, yellow duck, blue horse, green frog, purple cat, white dog, black sheep, and goldfish. The images are vivid enough to capture the attention of young children. With only one animal on each page, it's easy for toddlers to focus on the animal on each page, especially with the animal's name and colour. The rhythm on each page repeats, easy for children to catch. With over 10,000 copies currently sold on Amazon, this is sure to become a staple on your bookshelf!  
What we love:  
Vibrant colours on every page 

 

Educational books

 

The best books to introduce to children 

 

Affordable product

 
10.The Wonky Donkey 
End the night in bed with the kids with this silly fun content book. The Wonky Donkey is a bedtime picture book with cute tongue twister puns and is a little difficult to read aloud.  
The images are large and imaginative. You will be entertained by this donkey. This book is all about a donkey who has a perfect sense of humour and silliness despite having only three legs and one eye.  
This book is a great resource for practicing rhyming words and tongue twisters. We encourage parents to have these types of bedtime story books for babies at home and experience the silliness and laughter. It's a fun book to read with the whole family. It's available in hardcover, paperback, board, and Kindle at a very affordable price.  
What we love:  
Fun and engaging books

 

Practice rhyming words and tongue twisters
Conclusion
These are some bedtime story books for babies to read . If your child likes to have fun before bedtime, you can make these stories more fun and adventurous. Reading bedtime story books for babies  with funny voices, impressions and sounds make the stories more fun for little ones. Reading bedtime stories to your baby or toddler can make the bedtime ritual feel more comfortable and bring you closer to your baby.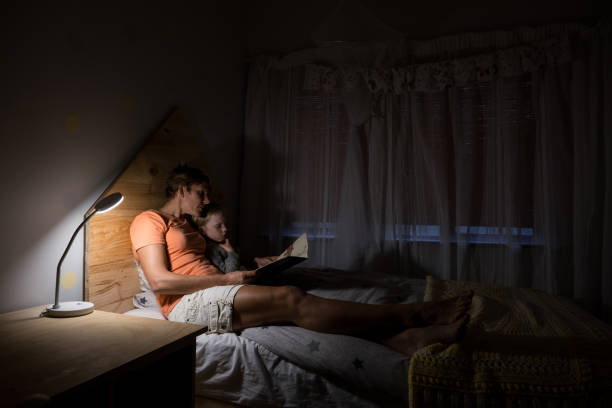 FAQ's
1.When should you start reading to your baby?  
 Some people say, "Start while your baby is still in your womb," but I think 6 months is a good time. Ideally, you should start reading before your baby moves around. Snuggle up and enjoy a few logbooks each day.  
 2.When should you stop reading to your child?  
In my personal opinion, children should be read daily(at least) into their teens. As children get older, they often have longer words, paragraphs, and chapters, fewer illustrations, and more complex content. you  can enjoy books that are too difficult to read alone. that motivates him to keep reading  
3.Who should read to our children?  
Everything! Parents, grandparents, babysitters, aunts, and uncles would love to read to their children. All adults can add something extra to their reading and storytelling experience. For boys, it is very valuable to have a male role model for reading.  This is great modeling for kids to watch.  
4.What if my child doesn't sit still for the story?  
Listening is more important than sitting still and listening. Bathe your child, draw a picture or bounce a ball while you read aloud.   
5.My child wants to hear the same story over and over…it's boring. what should I do?   
Read your child's favourite story, then motivate them to listen to something else… "Turn off the lights now, you can go to bed, stay up late tonight, and tell this new story." You can listen!  
6.I have two children aged 6 and 3. Can you read the same story, or does everyone need their own unique story?  
Ideally, I would try to read the story to everyone, but that may only be possible once in a while. 
7.Do Your Best What if there are words or ideas in the book that I reject?
Instead of avoiding the book entirely, use this as an opportunity to explain your objections to your child. Books are a great starting point for open discussions about behavior, language, and more.   
8.My kids like these puzzle books, but I find them boring. What's the point of these books?  All books help your child recognize details and introduce new vocabulary. Enjoy these books in moderation.  Some of these fairy tales are horrifying. 
9.Can I read them to my child?  
Yes, witches and potions and monsters are scary things. Let your child guide you.  
10.English is not my native langu age. I am not good at reading English to children. What should I do?  
 Books on cassettes and CDs help you and your child enjoy books together. Look for these at your local library. Catch up on story time while you're in the library.