Top 10 tips to keep your baby's skin soft and supple
Every new parent is aware of how delicately sensitive a new born first few months are. It's crucial to take good care of your baby's soft skin because neglect can lead to issues like rashes, eczema, and allergies. Your baby's soft skin may become dull and dry due to pollution, chemical-filled items, and synthetic fabrics in clothing. However, a few routine adjustments can drastically improve your child's skin! 
Tips to Keep Your Baby's Skin Soft and Moisturized
With a few simple modifications to your baby's skincare routine, you may eliminate the potential of dry, itchy skin and other skin-related issues that might cause discomfort. Here are some helpful hints for keeping your baby's skin nice and supple.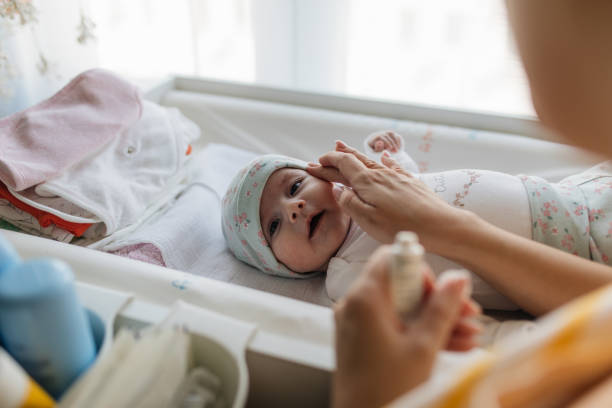 Massage your infant frequently.
A baby's massage has a variety of beneficial consequences, including strengthening muscles, calming the infant, and strengthening the mother-child attachment. Apart from this, one of the most important advantages of massaging a baby is that it maintains her skin supple and hydrated!
Set up sometime each day for this little task, especially after a bath. High-quality baby oil may do wonders for your baby's skin soft. A wonderful choice is Bebe Nature's Natural Baby Massage Oil, which is filled with vitamin E, rose oil, and sweet almond oil to make the baby's skin soft and silky. It absorbs quickly into the skin, making it an ideal after-bath moisturizer for infants.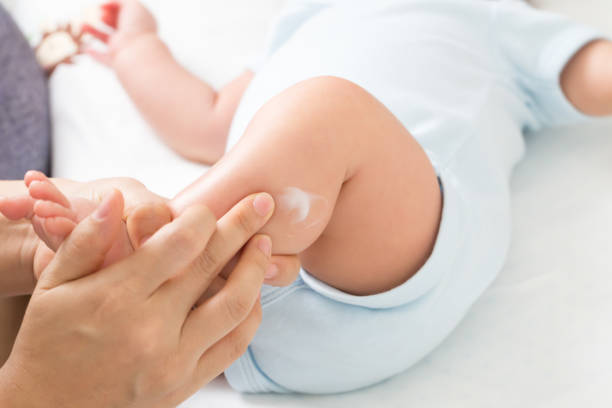 Only use natural products on your baby's skin.
Baby skin is extremely delicate and cannot tolerate the damaging effects of the chemicals found in the majority of commercially available products. When bathing your baby, you will likely use shampoo or other soap on their skin. Check to be sure that these products are free of dangerous chemicals. To ensure that all of your baby's skincare products contain only natural components, make it a habit to check the labels.
The best natural baby products that are kind to your child's skin are Bebe Nature's Natural Baby Wash and Natural Baby Soap. These products provide your baby's skin with all the hydration and attention it needs to stay soft and moisturized because they are made with natural components like shea butter, aloe vera, coconut oil, apricot oil, and others.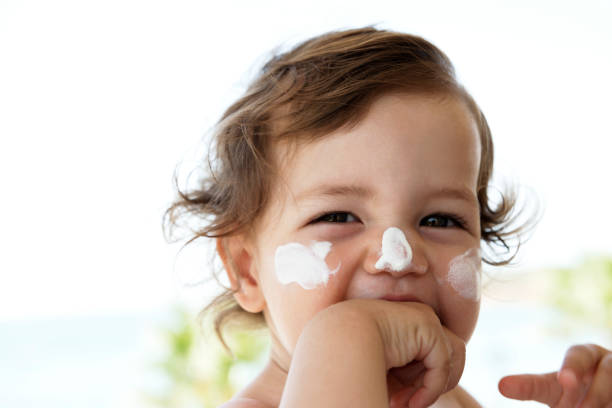 Wash your baby's clothes before wearing them.
Most clothes aren't completely soft because of added chemicals to make them look new, which can annoy your baby when they are forced to wear them. Before dressing your kid in new clothing, it is always preferable to wash the garments to remove any chemicals and make them softer. Use a baby-friendly detergent that is free of fragrance and dyes.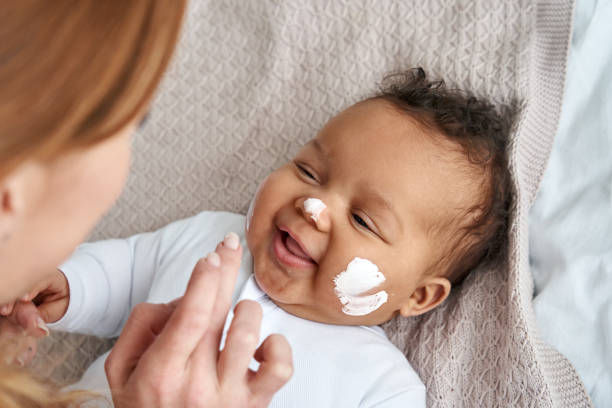 Change your baby's diaper frequently.
Due to dampness, wearing your baby's diaper for an extended period can result in severe rashes. For your baby's diaper, make sure to select a soft one and keep an eye on it so you can change it when it becomes full. Wipe your baby's bottom clean with baby wipes that won't irritate her skin before putting on a new diaper to make sure it is dry and clean. 
The diaper rash cream you put on your child to avoid itchy rashes is the most crucial component of diaper changes. The antifungal, antibacterial, and antiseptic qualities of chamomile and zinc oxide are present in Bebe Nature's Natural Diaper Rash Cream. This cream is the ideal addition to your baby's diaper-changing routine because zinc oxide, in particular aids in the healing of wounds, rashes, infections, and acne. During each diaper change, make sure to allow a small amount of skin to breathe so that moisture doesn't accumulate.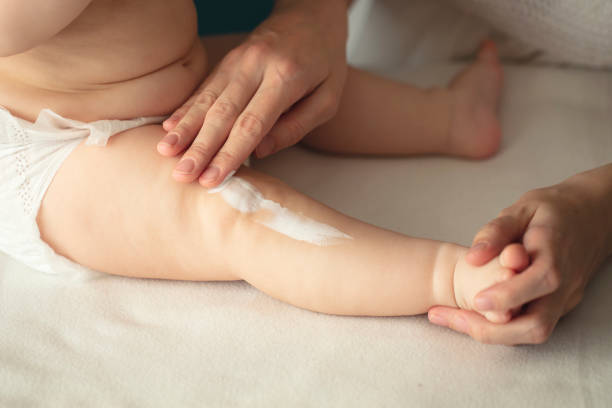 Bathe your child less often.
Unlike adults or children, babies don't need to be bathed frequently. All that's required to keep your infant clean is a sponge bath three times per week. Bathing your baby more frequently than that will deplete her skin of its natural oils, escalating rashes and eczema. There won't be much that your child does that will require a lot of baths, except cleaning her mouth after meals and changing her diaper. Wet wipes should work if you do think that baby occasionally needs to be cleaned up.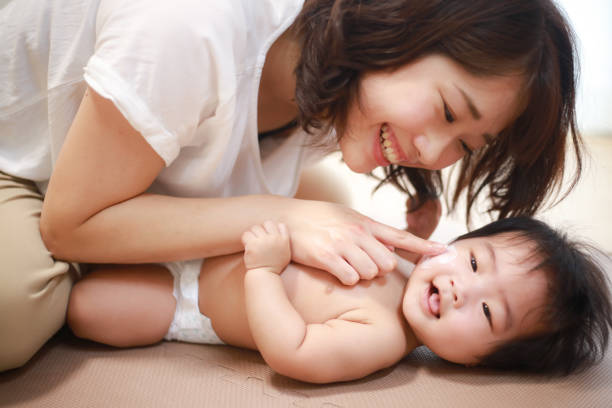 On your baby's skin, use fragrance-free cosmetics
.
Artificial fragrances have the potential to worsen any existing skin issues and harm your baby's skin soft. Consequently, it is advised to refrain from using any scented products on your baby's skin.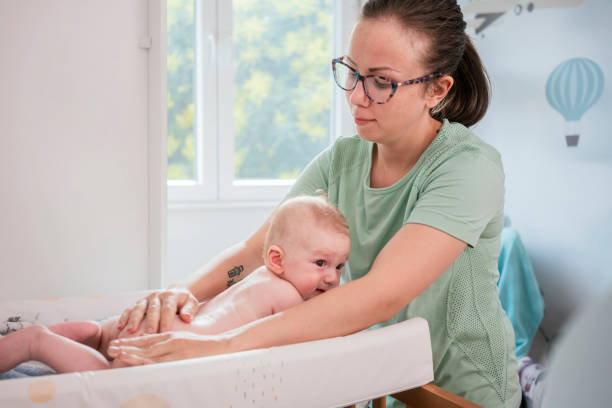 Breastfeed your infant frequently.
Nursing may naturally keep your baby's skin soft, nice and moisturized. Make sure to feed your infant as much as you can and as frequently as they request since, just like adults, they require appropriate fluids. 
Dry the infant's skin with a soft towel.
After your infant has taken a bath, pat the skin dry with soft towels. Avoid rubbing the baby's skin soft with the towel all over her body to prevent chapping and irritation. Gently dab the cloth well enough. 
Utilize laundry detergents that are safe for babies.
To ensure that your baby's skin soft stays smooth and silky, buy detergent designed exclusively for baby clothing. Check the detergent to ensure that it is hypoallergenic and gentle. 
On dry days, use a humidifier.
Despite your best efforts to moisturize and soften your baby's skin, it might occasionally become dry and irritated. If the weather is dry, your baby's skin soft may be affected, therefore don't ignore the weather in this instance. To help your baby's skin soft, use a high-quality humidifier to introduce a small amount of humidity to the air. Make sure the humidity level in the room is exactly right—any more than that could be uncomfortable for your kid.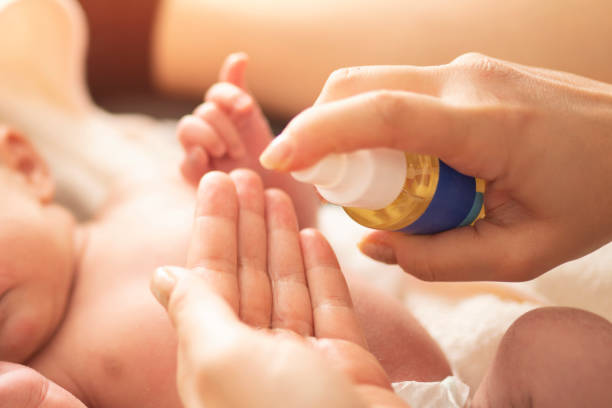 Conclusion
Make sure to take the essential precautions to make your baby's skin soft, smooth, and hydrated because it can be quite sensitive and prone to problems during the first few months. Always choose baby products free of harsh chemicals and fragrances since these ingredients can only cause harm. It's important to take your time and appreciate these times because caring for your baby's skin soft can also mean spending valuable time together. 
FAQ's 
1.How long does it take for the skin colour of my baby to become natural? 
All of the babies have a pinkish complexion at birth that progressively fades to a reddish-purple colour. Although there is nothing to worry about, many women are afraid of their baby's complexion. You've probably seen that some new born have pale skin at birth, but around nine to eleven months, their tone begins to darken. 
2.Is it Possible to Change the Skin Colour or Complexion of My Baby? 
At the time of conception, a baby's genes determine what hue of skin he or she will have. To improve their baby's skin tone, plenty of mothers use homemade pastes, and lotions. As each child has a unique skin type and texture, there is no harm in giving it a shot, but it's vital to talk this over with your doctor first. 
3.Why Is My Baby's Skin Tone Uneven? 
The overproduction of melanin, the pigment responsible for skin and hair colour, is the cause of new born uneven skin tones. Only a small percentage of new born have uneven skin tones, which they eventually outgrow. To increase circulation, mothers are encouraged to regularly massage their babies with oil, especially olive oil.