7 easy hacks to cure dark circles at home
Dark circles below the eyes are a very common and natural issue, and yet many individuals suffer from them. Dark circles under the eyes can occur for a variety of causes. Tiredness, anxiety, stress, lack of sleep, an unhealthy lifestyle, heredity, and the ageing process are a few causes of dark circles. 
Although there is no proof that dark circles provide a severe health risk, they can be rather uncomfortable. Both men and women struggle with the issue of dark circles. 
Dark circles can still form no matter how well you take care of your skin. Depending on the type of skin you have, dark circles might range from purple, blue, or dark brown to black. However, there are a variety of treatments available for dark circles, depending on the factors causing them.  
There are many natural treatments available that might help you get rid of dark circles. Even eye cream for dark circles is an option. But in addition to using home remedies, developing a good skincare routine for oneself can be quite helpful. The best way for treating dark circles is to eat a healthy, balanced diet. 
 If you have any signs of puffy eyes, you might even think about seeking aid from a primary care physician for your dark circles. This article will discuss 7 home remedies for treating dark circles.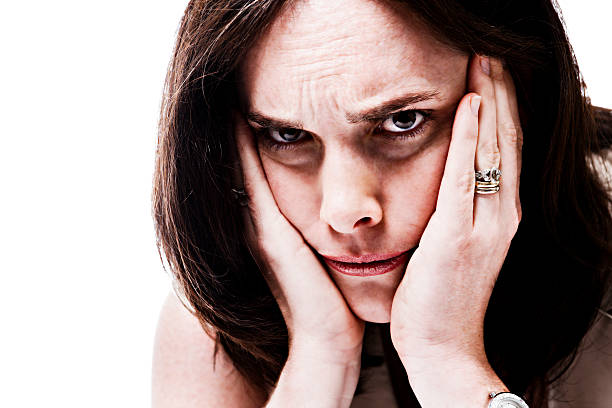 Reasons for dark circles and their risk factors
Poor sleep habits and sleep deprivation

 

Specific allergies

 

Excessive melanin production

 

Fat loss around the eyes

 

The loss of skin thickness (due to age or other factors)

 

Iron deficiency (anaemia)

 

Frequently touching or rubbing the eyes

 

Genetics

Thyroid problems (such as hypothyroidism)
7 Home remedies for Dark Circles
Cucumber
Cucumber is a quick and simple at-home treatment for treating dark circles beneath the eyes that may be used at any time. It is a well-known home treatment for treating dark circles. 
Antioxidants found in cucumbers can aid in calming your eyes. Slices of cucumber can also be used to lessen eye puffiness. Because of its high water content, it helps to hydrate and nourish your skin. For 10 minutes, place a cucumber slice over each of your eyes. 
Alternately, you might grate a cucumber and squeeze the juice from it. Next, take two cotton swabs and soak them in cucumber juice. Then, apply them over your eyes properly. Clean after 5 to 10 minutes with normal water.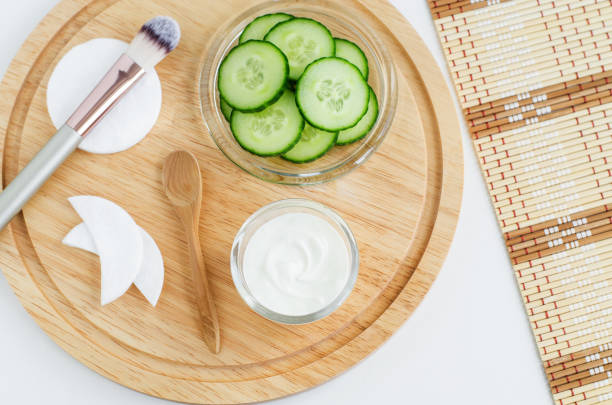 Rosewater
A well-known natural solution to rehydrate and renew your skin is rosewater. Rosewater is recommended since it has calming properties and is accessible to all people. All skin-related problems can be treated with this treatment for treating dark circles. It works well as a skin toner. 
Make sure to adequately conceal your dark circles by placing some cotton over the eyes after soaking them in rosewater. After allowing the rosewater to sit for a while, rinse it off. To achieve the best results, attempt to apply rosewater each day. 
Aloe Vera Gel
All skin issues can be treated with aloe vera, which is a fantastic moisturizer. Aloe vera's anti-inflammatory qualities aid to hydrate the skin and delay the signs of ageing. 
Since aloe vera has no negative effects, it can be used right away after being extracted from the leaf. Apply the aloe vera gel to your dark circles after obtaining an aloe vera leaf. 
For 5 to 10 minutes, massage it very gently, and then thoroughly rinse it with water. If you have dark circles beneath your eyes, try using an under-eye cream.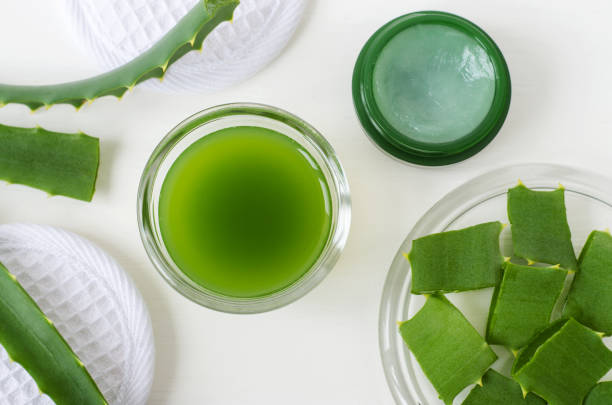 Potato Juice
One of the most effective natural remedies for treating dark circles is potato juice. Antioxidants found in abundance in potatoes, which are healthful, have several health advantages. They function to reduce inflammation and also have skin-lightening properties. 
They are well renowned for having bleaching qualities that can help you get rid of your dark circles. Additionally, it aids in minimizing eye bagging. 
Grate a raw potato. To soak a cotton ball in potato juice, extract the juice from the shredded potato and place it in a bowl. After 20 minutes, wash your face and place them properly over your eyes.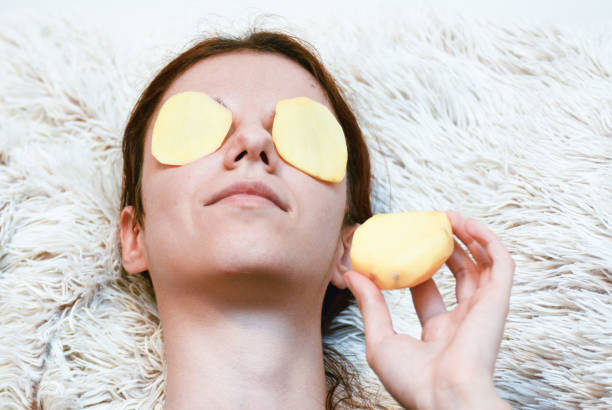 Tomato Juice
Tomatoes contain exfoliating qualities that aid in the treatment of dark circles. It lessens the aging around the eyes. Apply it delicately under your eyes by combining one tablespoon of tomato juice and one teaspoon of lemon juice. 
Gently rub the region surrounding your eyes. After 15-20 minutes, remove it and wash it with regular water. Even a dark circle under eye cream is a fantastic technique to treat them. 
Juice from raw vegetables may occasionally hurt the skin when applied. So, before putting it straight to your face, be sure to perform a patch test on your armpit. Because the skin on our faces is delicate and sensitive.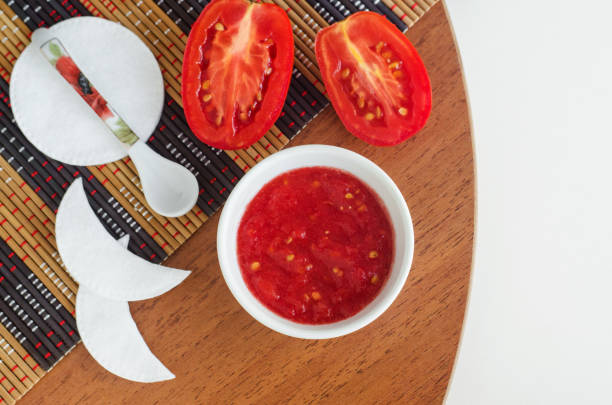 Almond Oil
Almond oil is another fantastic home treatment for treating dark circles beneath the eyes. It is high in vitamins, which help to maintain the health of your skin. Since it contains vitamin E, it greatly aids in the treatment of dark circles. 
Almond Oil Aids in the Treatment of Dark under eye Circles . 
The skin gets the nourishment it needs from almond oil, which also makes the skin soft and smooth. Before going to bed, take a few drops of almond oil and gently massage your eyes for around five minutes. The oil can be left on overnight and washed off in the morning. 
This enhances blood circulation. The under-eye cream for dark under eye circles, which is particularly rich in almond goodness, can also be used.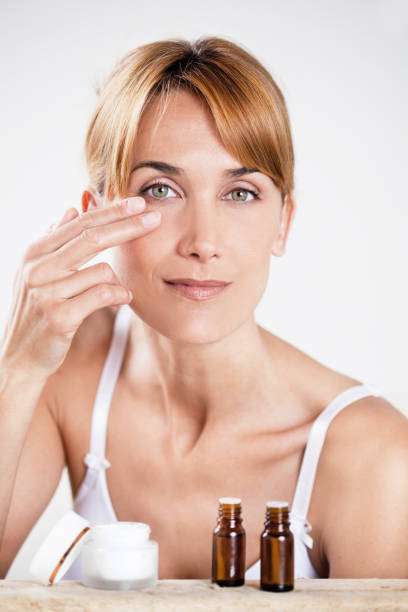 Scrub with Coffee and Honey
Since coffee is an excellent source of antioxidants, it is used to treat several skin conditions. It helps to lessen puffy eyes, dark under-eye bags, and swollen eyes. 
Due to the caffeine in coffee powder, can assist to lighten dark undereye circles. Even the circulation of blood is improved. Take a tablespoon of honey and a tablespoon of coffee powder to make the coffee scrub. 
Apply the paste over your eyes after thoroughly mixing it, let it sit for 20 to 30 minutes, and then rinse it off with water. You can achieve the desired outcomes by using coffee under eye cream for dark circles.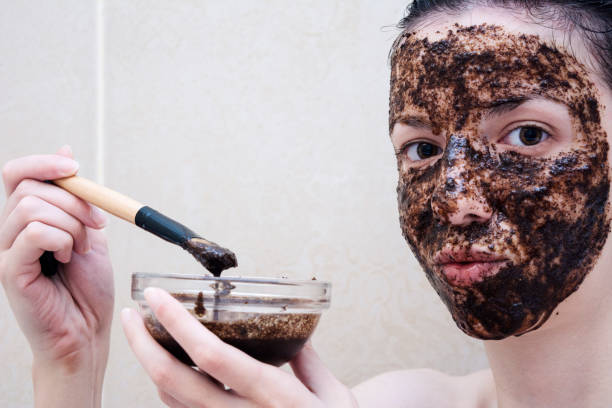 Conclusion
Dark circles are very typical, but they don't have to mean the end for you. If you need to get somewhere quickly, it's acceptable to cover them up with makeup, but going natural is the best way to keep them under control. Dark under eye circles will be the least of your concerns if you follow these easy instructions and take extra precautions.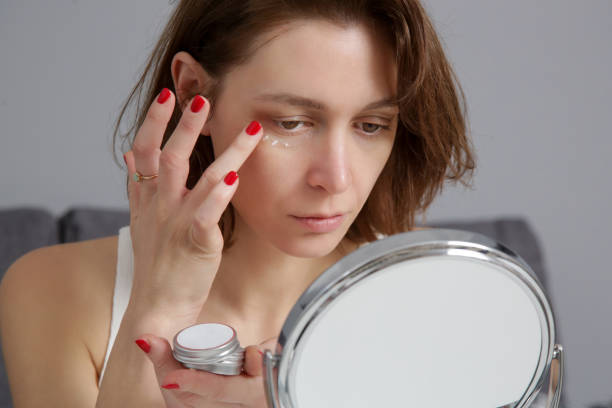 FAQs
1.What causes dark  under eye circles? 
Lack of sleep is the primary factor in the development of dark circles beneath the eyes. Additionally, it may be genetically inherited. Allergies, heavy alcohol intake, and aging can all contribute to dark circles beneath the eyes. 
 2.Does aloe vera help with dark undereye circles? 
The tropical herb aloe vera is frequently employed as a home treatment for dark undereye circles. Aloe vera may increase skin moisture, maintain mature skin, and reduce inflammation, all of which encourage reducing dark circles, though further human studies are required. 
3.Can dark under eye circles be removed with ice? 
Cold compresses can aid in dilating blood vessels and lowering inflammation. The puffiness brought on by dark circles can also be diminished by applying a cold compress. All you have to do is gently wipe the eyes with ice cubes wrapped in a clean handkerchief. 
4.When Should You See A Doctor? 
Typically, home remedies work well and the underlying causes of swelling and discoloration under the eyes are not serious. Visit your doctor as soon as possible, nevertheless, if these symptoms continue to worsen over time. 
5.How can turmeric be applied to dark under eye circles? 
For dark circles, use turmeric: Apply a tiny bit of the mixture gently over the dark undereye circles, and wait 15 to 20 minutes for it to dry. 2 Rinse your under-eye area thoroughly with either lukewarm water or cold water. You could also choose to wash your face after removing the pack with a cloth. 
6.Can potatoes help to reduce dark under eye circles beneath the eyes? 
Potatoes are a common ingredient in recipes because they bring flavour, but they also have a magical effect on the under-eye area by reducing dark circles. The potato works as a natural bleaching agent and helps to lighten the dark circles beneath the eyes and minimize puffiness around the eyes.