Top 10 benefits of yoga for kids
Practicing yoga for kids as soon as they comprehend basic instructions. This can happen as early as two years old, but most youngsters are ready around the age of four. Yoga for kids and mindfulness have been demonstrated to benefit school-age children's physical and mental health, according to Harvard Health research (ages 6 to 12). 
Yoga for kids is a practice that can be regularly practiced to improve their balance, strength, endurance, and flexibility. Yoga for kids can have a significant impact on mindfulness and mental health in addition to its physical health advantages.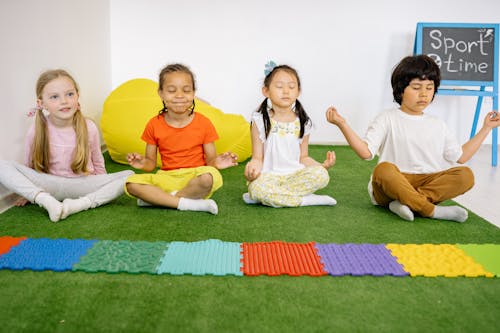 Benefits of Yoga
Aids in Self-Control
A child's development requires self-control, which is crucial. It is easier for kids to establish friendships, make decisions, and handle stressful situations when they have self-control is an benefit of yoga. 
Children who regularly practice yoga, according to studies, are also less impulsive and more patient when waiting for rewards.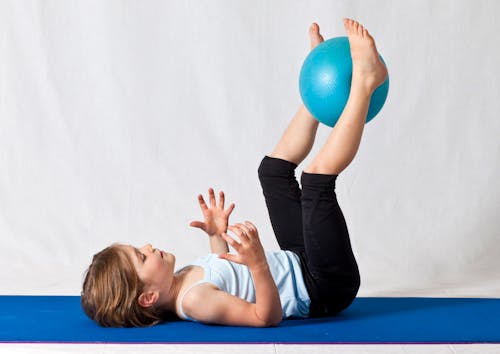 Reduces anxiety and stress
Kids also require methods for reducing stress. According to research, kids anxiety levels may have risen since the Covid-19 outbreak began. Kids can utilize yoga as a terrific technique to process their difficult emotions. 
Yoga teaches young people breathing exercises to ease their worried nerves. These methods assist children in calming their brains, which in turn calms their bodies is benefit of yoga.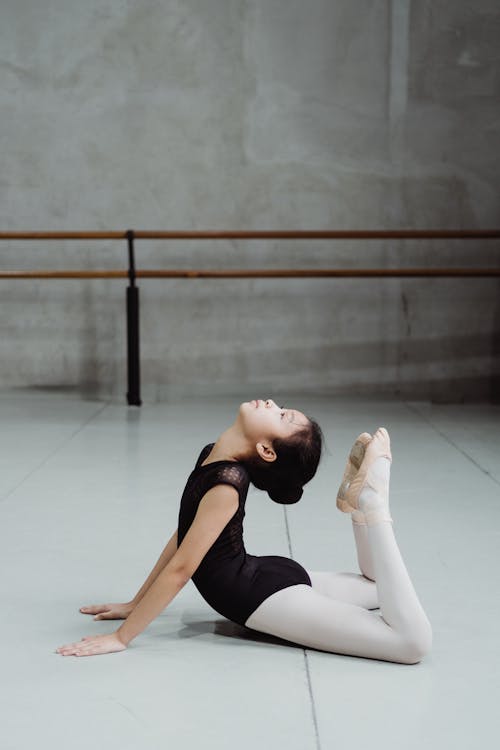 Enhances Concentration and Attention span 
 Many young kids find it difficult to grasp the art of concentration! While it's vital to give children plenty of opportunity to explore their interests, it's equally critical that they learn to focus and pay attention for long enough to learn new things and engage in social interactions is benefit of yoga. 
Children who practice yoga are encouraged to concentrate on one doable goal (or position) at a time. Yoga for kids helps them focus for extended amounts of time after some practice. When kids start school, having this talent will be quite helpful.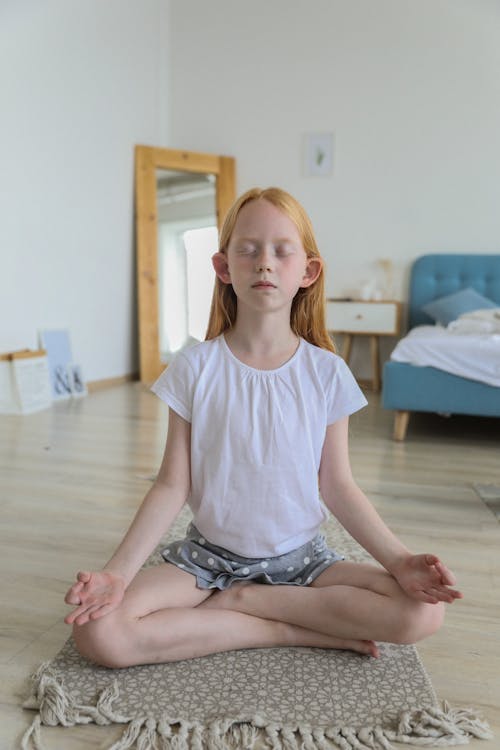 Improves both fine and gross motor skills.
We've all heard that childhood can be a little shaky! Yoga for kids helps develop their balance, eye-hand coordination, and other important small-muscle movements, much like dancing, gymnastics, and other sports and is benefit of yoga.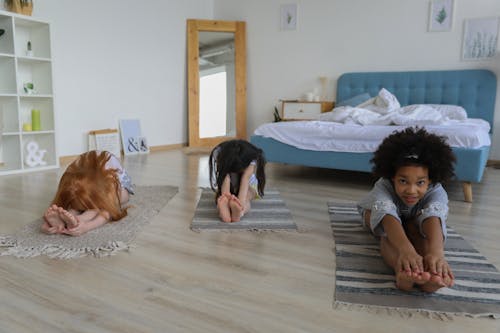 Increases flexibility and strength
It's true! Yoga for kids enhances the development of muscles when they do it frequently. A chaturanga a day can help you avoid the doctor! Strength and flexibility also help children stay safe during exercise and physical activity, in addition to the advantages of being healthy and is benefit of yoga.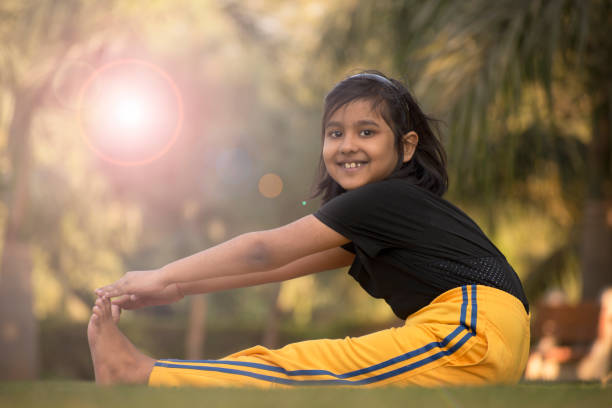 Teaches Emotional Regulation
Yoga for kids was developed to achieve mental and physical equilibrium. Kids experience a wide range of emotions throughout a single day, including excitement, rage, worry, jealousy, happiness, and sadness. No matter what kind of feeling your child is experiencing, there is a yoga class for them and is benefit of yoga. 
It's a terrific tool to have when your youngster recognizes a specific feeling and needs help regulating it.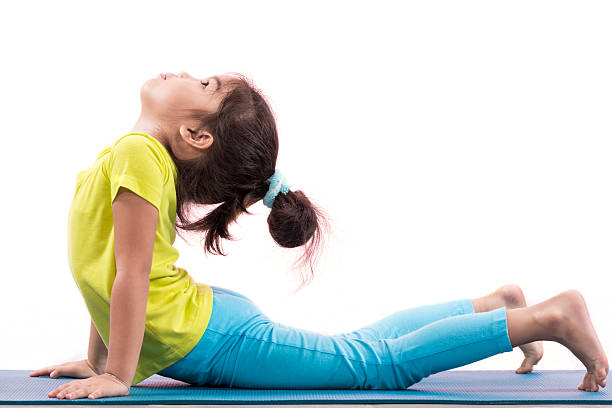 Health Advantages
Kids who practice yoga regularly enjoy several internal advantages in addition to increased physical strength and improved mental health. Yoga improves digestion, lessens asthma symptoms, and strengthens the immune system.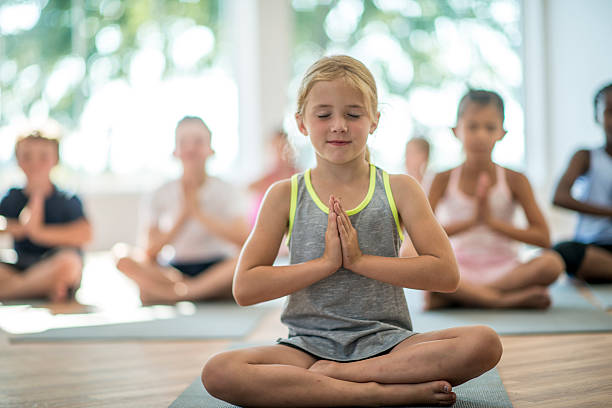 Influences Parental Relationship
Your children want to spend time with you, that much is clear. Because it is a unique and important way to spend time together, they will look forward to your weekly yoga session.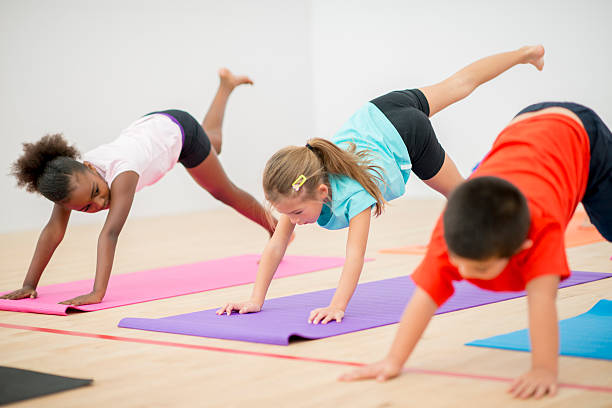 Increases Self Esteem and Confidence
Regular yoga practice teaches kids to have confidence in their skills, which is another amazing advantage of yoga. When they learn a new motion and can exhibit all of the other positions that they know, they will feel proud of themselves. 
Additionally, yoga for kids aids in creating a positive body image, which is important for when they inevitably experience puberty's changes.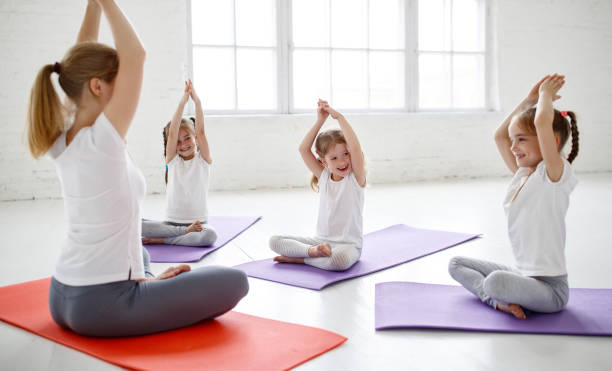 Better Sleep
Children and parents both struggle during night time changes. Yoga for kids practice as part of your usual bedtime routine can aid in relaxation and promote deeper sleep is benefit of yoga. Before bed, you don't always need to practice an entire yoga session; sometimes just a few breathing techniques or stretching will help you get in the right frame of mind.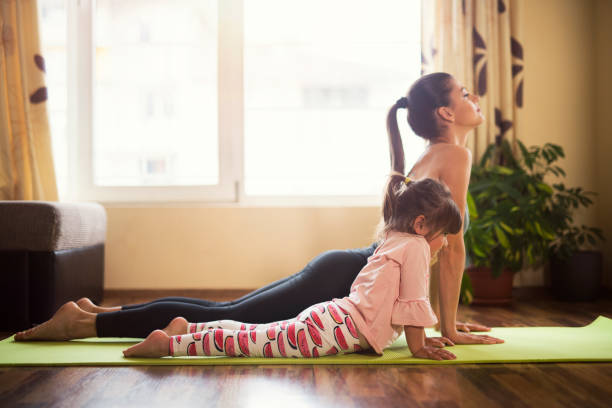 Conclusion
Your children will get useful skills that go far beyond the mat if you introduce yoga to kids at a young age. They will not only become more coordinated, strong, and flexible, but also better able to handle stress, change, and obstacles by controlling their breathing, their thoughts, and their bodies to maintain a state of serenity, tranquility, and wellbeing. 
FAQ's
1.Describe yoga. 
Yoga is a discipline that involves a variety of physical postures, controlled breathing, and meditation. Yoga helps to calm the mind in addition to strengthening the body. 
2.What advantages does yoga provide for kids? 
Yoga is really good for kids since it not only encourages physical activity but also gives them a place to express their complicated feelings. Yoga is deeply individualised and places a strong emphasis on practice-based self-reflection. 
3. What are some advantages of yoga in schools? 
 Yoga has a lot to offer educational institutions. It teaches youngsters how to concentrate and pay attention in class, as well as offering some variation in how kids receive their exercise. 
4.Why should my child try practising mindfulness? 
Being mindful means being conscious of one's ideas and mental processes. You can discover the reasons for your feelings by being aware of your own cognitive process. Starting this habit early in life is a terrific idea, especially in adolescence when many feelings might be unfamiliar and overwhelming. 
5.What is meditation, and why should my child try it? 
Controlled breathing and mental clarity are two techniques used in meditation. It can be carried out while sitting, lying down, or while practising yoga. Re- establishing a connection with our breath, which is the source of all life, may be very healing for the soul. Stress can be managed by removing the clutter from our minds.